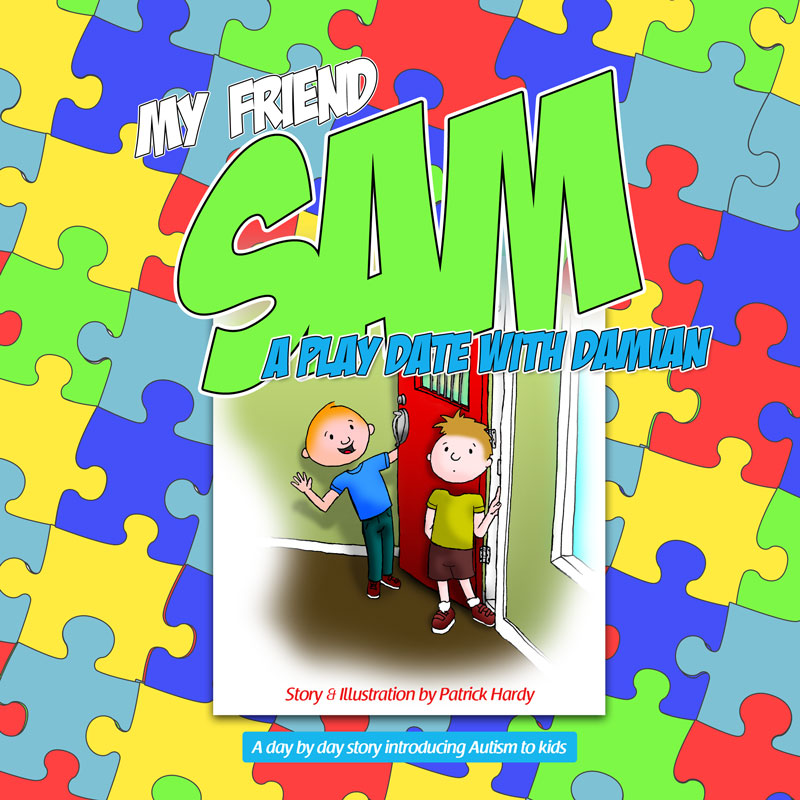 My Friend Sam: A Play Date with Damian
This is the second book, it is based on life experience from Damian and his family. Damian is a school friend of Sam's.
This book is meant for kids between the ages of 4 to 8 years old.
This second book explores some elements of the autism spectrum such as:
non-verbal communications
interactions
danger
Free App available for this book ONLY!!
This FREE APP is available here

This book can be purchased on Amazon.ca or Amazon.com
Purchase the book on amazon.ca
Page Samples