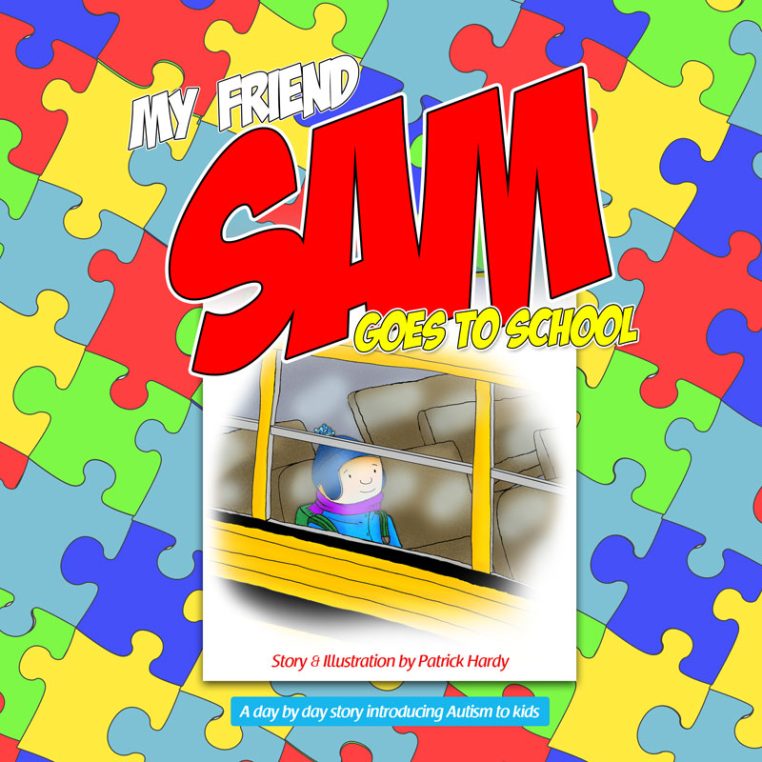 My Friend Sam goes to school
In this third book , we learn what a school day might be for a child diagnosed on the spectrum of autism. Sam gets help from the teacher's aide that helps him with some of the challenges at school.
This book is meant for kids between the ages of 4 to 8 years old.
This third book explores some elements of the autism spectrum such as:
comprehension of tasks,
interactions,
high-sensibilities,
learning curves
This book can be purchased on Amazon.com
[button color=blue-button url="https://www.amazon.com/My-Friend-Sam-goes-school/dp/1546990259/ref=sr_1_1?ie=UTF8&qid=1497359168&sr=8-1&keywords=My+friend+sam+goes+to+school" size="medium-button" target="_self"]Purchase a book on amazon.com[/button]
[button color=green-button url="https://www.amazon.ca/My-Friend-Sam-goes-school/dp/1546990259/ref=sr_1_3?ie=UTF8&qid=1497989605&sr=8-3&keywords=my+friend+sam" size="medium-button" target="_self"]Purchase a book on amazon.ca[/button]
Some pages