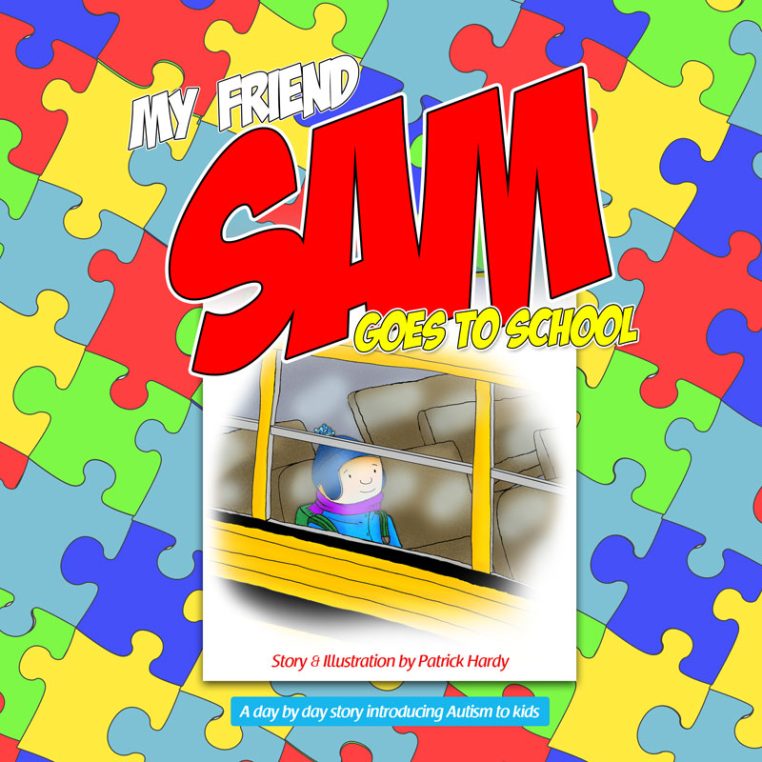 After a long period of writing and illustrating, I can finally say that the third book of the series will be available shortly. During that time period, a lot has happened for the book series, I have presented to schools the first two books in the northern region of New Brunswick, I Have also presented the books at the Moncton University in the Medical studies department.
These conferences alone, brought a lot of motivation to me as I could see just how aware the children were about autism. There is still a lot of awareness to be done.
The third book presents a day in school as experienced by my own son Sam. The teacher's aide, that were and are with Sam, have helped me to write the story and gave me pointers on the experiences they had with Sam.
I am looking forward to have this book available, it really shows just how the presence of a teacher's aide helps a lot in the development of a child. These services are what is provided to us in New Brunswick. These service are not available everywhere in our country. It is very important for a child with autism to have an aide with them as trying to fit in, at school, is already a stress in itself.
Lets hope that the other provinces are watching.