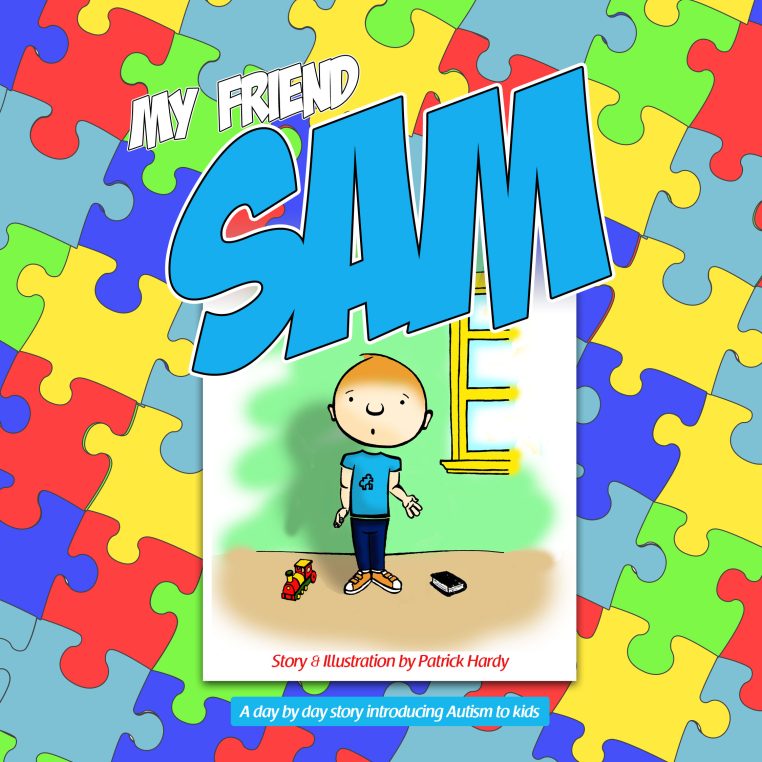 Presenting "
My Friend Sam

", a children's book presenting the different struggles that kids diagnosed with autism deal with everyday.

This little book is the first of a series of 30 books that will explore the different levels of the Autism Spectrum.

Being an autism dad myself, I have been inspired to show our youth what autism is all about. To my knowledge, there is close to no children's book that talk about autism. This series has the target market of kids between the ages of 5 to 8 years of age. The plan is to have this book available throughout the country so that all kids get to learn about autism.

After a lot of research, I have taken the decision to self-publish the book. It is now available through CreateSpace and it will be available on Amazon.ca and Amazon.com in a week. Please note that 1$ of each sale will be donated to Autism Canada.

The book is 7 inches by 7 inches, has a glossy cover and contains 26 pages. It is available in both official languages.
You can purchase your copy by clicking on the button below.
[button color=blue-button url="https://www.amazon.com/Friend-SAM-Mr-Patrick-Hardy/dp/1519654626/ref=sr_1_2?ie=UTF8&qid=1523100396&sr=8-2&keywords=my+friend+sam" size="medium-button" target="_blank"]Purchase the book on amazon.com[/button]
[button color=green-button url="https://www.amazon.ca/Friend-SAM-Mr-Patrick-Hardy/dp/1519654626/ref=sr_1_1?ie=UTF8&qid=1462193774&sr=8-1&keywords=my+friend+sam" size="medium-button" target="_self"]Purchase the book on amazon.ca[/button]
Here is a little preview of some of the pages: